News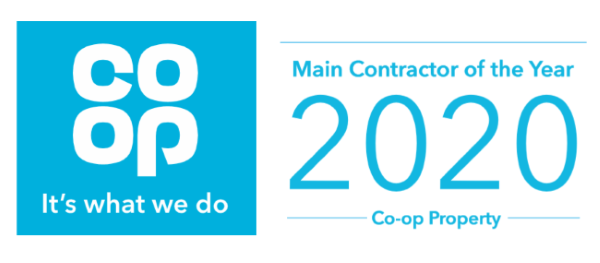 ​​​2021 Latest News:
April 2021
Kingfisher are delighted to announce that we have won 'Main Contractor of the Year' for 2020 at the Co-op Property awards.​This is a tremendous achievement given the nature of the challenging projects we have worked on over the past year and the challenges also presented as a consequence of Covid-19. We wish to thank all our staff for their continued dedication to achieving excellence and of course our brilliant supply chain for making winning this award possible! Incredibly proud!

April 2021
Kingfisher achieve Altius Assured Accreditation.

February 2021
Kingfisher are delighted to have recently welcomed our new joinery apprentice Ben Caldwell into the team. Ben has recently started with Kingfisher and is currently helping out and learning new skills with our experienced joiners. Welcome Ben!
​